At Sky High Vision, we know going to the eye doctor can be stressful. We pride ourselves on making your visit as smooth and seamless as possible.
We get asked all the time about this, but WE DO NOT DO THE AIRPUFF TEST!!
If you do not like the dilation drops that make your eyes blurry and light sensitive we offer the latest Optomap imaging tool which likely means NO DILATION DROPS!!
Before your visit
When scheduling your appointment, we will ask you for your email. If you are comfortable with this we will send you a questionnaire to fill out that has basic demographic questions and details about your eye/medical history.
If you wear contacts, please bring your contact lens boxes or a copy of your prescription to help us determine what is the best brand of contact for you. Also, bring your most recent pair of glasses.
During your visit
When you come to Sky High Vision you will be greeted by one of our friendly staff members (read about us here). If you were unable to fill out your paperwork beforehand, we will give you an iPad to finish it in the office. It only takes a few minutes! If you have vision insurance, we will already have that ready for you. This is also when you will decide if you'd like to do our recommended optomap imaging to check the health of your eye.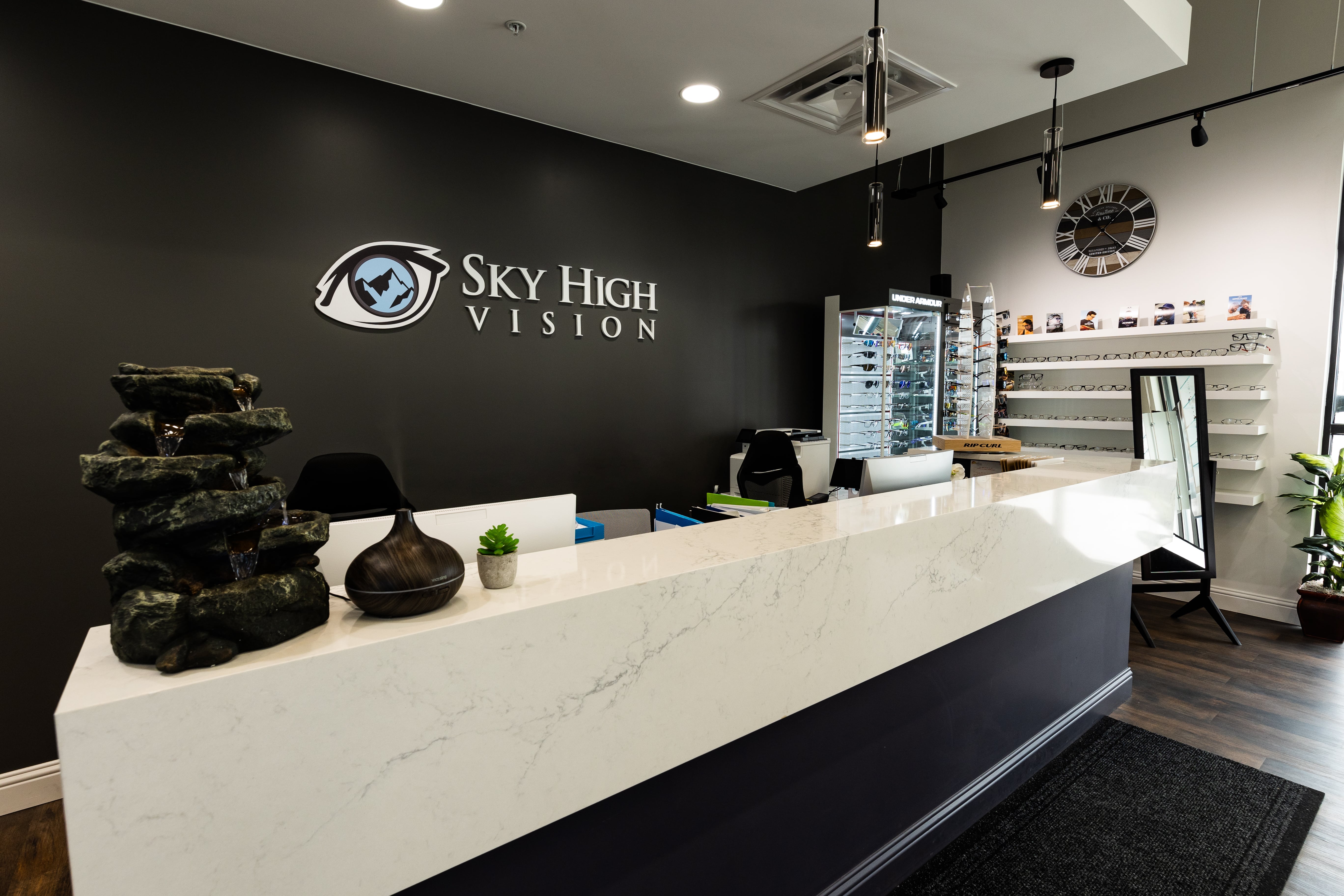 If you brought glasses with you we will take some measurements off of those and while we are doing that if you'd like to have a cold drink or make some coffee we will have that available for you. Or this is a perfect time to browse our huge selection of brand name frames (check out the brands we carry).
Next, Dr. Megan or Dr. Marc will get you started with your eye exam! You will first head to the testing room and that's where we will do the Optomap imaging, an autorefraction, and they might do 1 or 2 more tests on specialized machine if you have dry eye or doing custom contact lenses.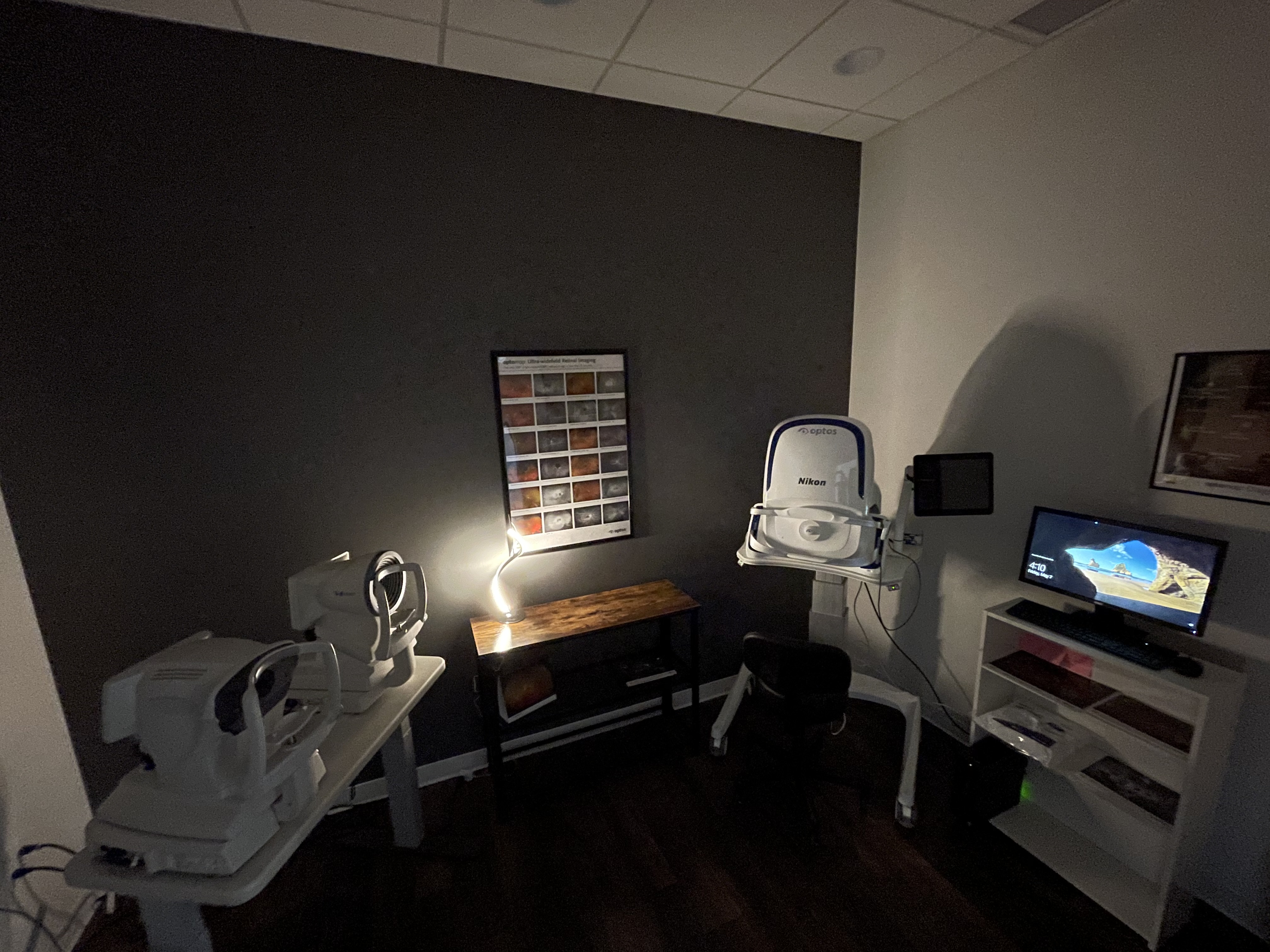 Then you will head to the exam room with the doctor where they will go over the Optomap images with you and proceed with the eye exam. Remember, there is NO AIRPUFF TEST here! They will do a variety of eye related tests and get you set up with the perfect prescription for glasses or contact lenses.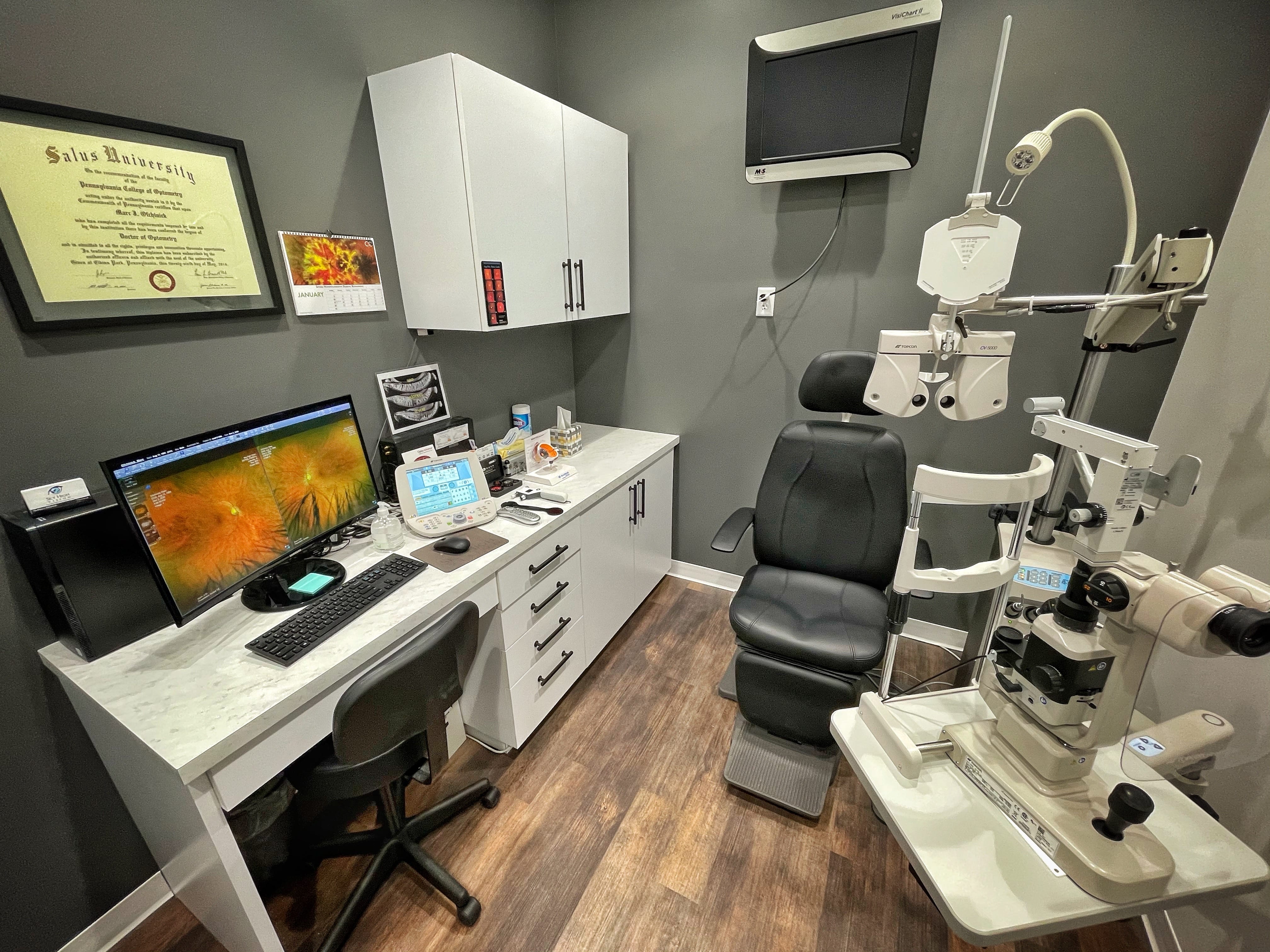 After the eye exam, you will meet with our opticians Adriana or Pong in the optical suite. They will guide you through the journey of choosing the perfect glasses or sunglasses! They will also go over your vision insurance with you and work with you and your budget to get exactly what you need.
We do have an in-house finishing lab and can often make glasses on the SAME DAY. We do send certain custom jobs out to our professional lab which can take 7-10 business days. If you are ordering contact lenses, we will order them same day and we can either ship them to your house or to our office for pick up.
We are super excited that you are checking out our office! Give us a shot to be your eyecare provider and you will not be disappointed!
-The Sky High Vision Team