At Sky High Vision you will find a caring team of professionals dedicated to providing high-quality personalized eye care for the whole family. We value our patient relationships and strive to improve your quality of life and vision wellness through uncompromised service and state-of-the-art technology. Marc Ofchinick O.D., and Megan Kirchner O.D. and their staff are a close-working team.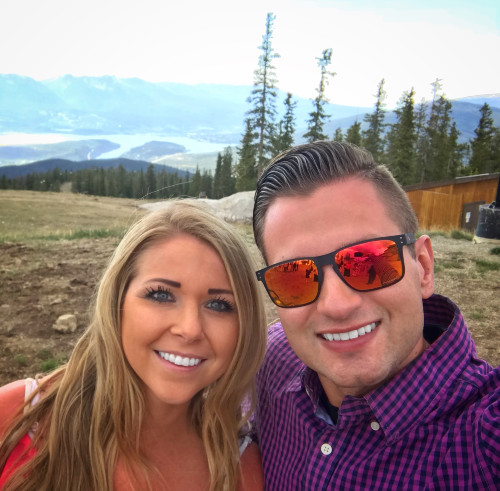 Dr. Ofchinick and Dr. Kirchner have a wide range of experiences in eye care. They have extensive experience in primary care as well as comanaging LASIK/PRK/cataract surgeries, low vision, pediatrics, vision therapy, and fitting specialized contact lenses. They have practiced optometry in many regions of the country from Alaska to Florida to California. They both hold multiple certifications in the field of optometry.
Dr. Ofchinick holds several degrees, a Master of Science from Drexel University College of Medicine, a Bachelor of Science from Indiana University of Pennsylvania and obtained his Doctorate from the Pennsylvania College of Optometry. Dr. Kirchner obtained her Bachelor of Science from Colorado State University and her Doctorate from Arizona College of Optometry.
Dr. Ofchinick and Dr. Kirchner are local Arvada residents. They enjoy spending time with their son, Maxton, and their two Golden Retrievers, Iris and Blink.
Sarpong "Pong" is a seasoned optician with years of experience in helping people find glasses they love. Pong is a Colorado native and enjoys producing music and spending time with his dogs Chapo and Citrine. When you come to Sky High Vision, Pong with help you with everything from explaining your insurance to picking out the perfect frames and lenses.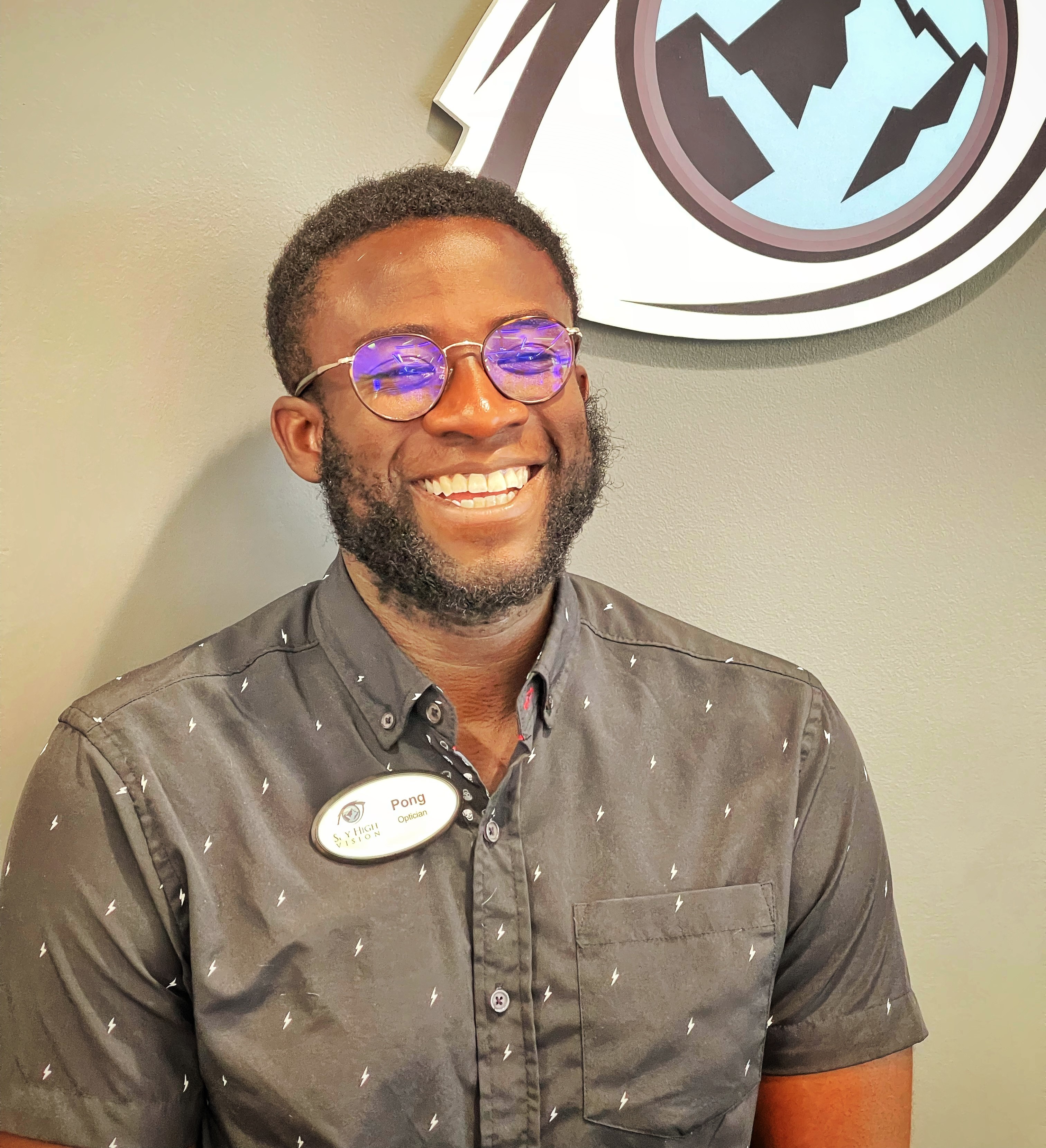 We invite you to refer your friends and family to our comprehensive website and our practice. If you have any questions, please feel free to contact us at our office at (720) 673-0555.